Now we had a clearer understanding of where we were going with our project and the kind of idea we were going with, we needed to decide which type of moving image would best suit our 6 posters. We looked at some examples of each type of moving film to see which would work best with the sci/fi horror look we were going for. The different types of moving image we considered were parallax, cinemagraph/gif, time lapse, lenticular, stop motion, multiple exposure and morphing.
---
Parallax-
What is a parallax?- A parallax is where you take still images and make them move. The images are put together and then edited within photoshop to give the effect that its a moving video. This effect looks really dramatic and gives the pictures a lot of life, making them look like they were filmed. 
Examples-
---
Cinemagraph/ GIF
What are cinemagraphs?- A cinemagraph/GIF is a still image in which a very small repetitive movement occurs, forming a small video clip. They are published in GIF video formats and give the illusion that the viewer is watching an animation. The videos are usually on repeat, to show the stillness of majority of the image compared to the small part that is moving. 
Examples-
---
Time Lapse
What is a time lapse?- A time-lapse is a technique where the frequency/speed at which film frames are captured is much lower. When played at normal speed, time appears to be moving faster. Time lapse looks really interesting with nature themed videos, having moving clouds and leaves, it gives an interesting effect. 
Examples-
---
Lenticular
What is a lenticular image?- Lenticular printing is a technology in which lenticularlenses are used to produce printed images with an illusion of depth, or the ability to change or move as the imageis viewed from different angles. If you hold or move the image at different speeds and angles, you get the effect that the still image is moving, or popping out of the page. 
Examples-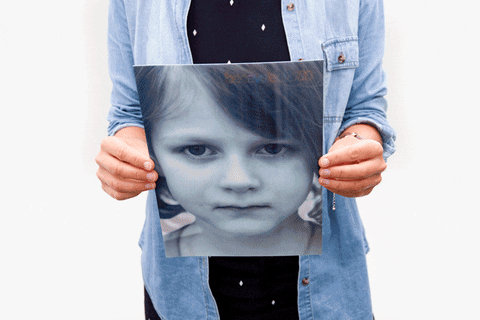 ---
Stop Motion
What is stop motion?- A cinematographic technique is where the camera is repeatedly stopped and started, for example to give animated figures the impression of movement. It gives the sense that lifeless objects are moving/ have some life in the videos. 
Examples-
---
Multiple Exposure
What is multiple exposure?- Double Exposure, or Multiple Exposure, is a photographic technique that combines 2 different images into a single image. Giving the effect that there are tow images overlapping. The most common type of double exposure is a human figure being overlapped with a nature image. Giving a really cool effect of the trees and plants being on the humans face. 
Examples-
---
Morphing
What is morphing?- Morphing is where an image changes smoothly from one to another by small gradual steps using computer animation techniques. It gives the effect of changing shapes, or step by step processes such as ageing or disguise.
Examples-